Wow, what a spring/early summer. Who would have thought that when we entered the 2020 Christmas creation season back in February, that we would be facing a global pandemic, economic collapse, civil protests, and an election year. Needless to say it has been crazy for everybody. Normally we are finished in April/May with all product orders in, created and on press. Not this year, we finished the final Christmas season designs just last week.
I am amazed at the creativity of Carol, Yvonne and Kristin and what they can do with the art. They have been hard at work creating fresh designs with special finishes, dimensional pieces and this year introducing new card designs with embellishments. I can hardly wait to see them on the store shelves. Hopefully our customers will love them just as much.
We shift into the next stage where the production team is looking at press sheets,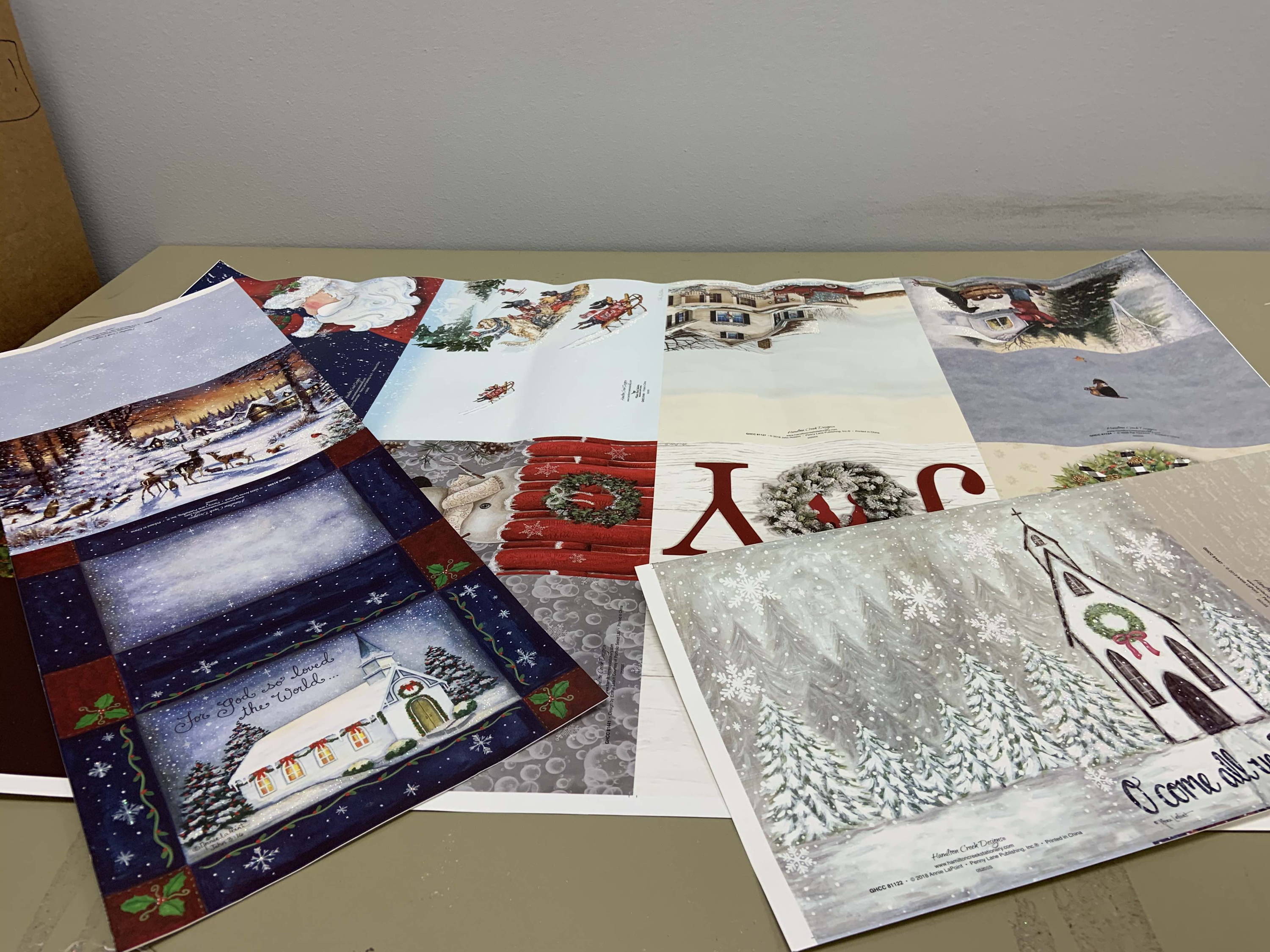 approving finished goods and getting product into the warehouses of our customers to put on the shelves. Michelle and Tracy have to work hard to overcome all sorts of unexpected challenges. Shipment delays, reprints, unrealistic deadlines and high expectations. How they do it and keep their sanity during this season with everything else going on is simply inspiring.
Vicki our license coordinator is busy finding new art, dealing with partner artists and licensors, and coming up with creative descriptions for each design. On top of all that she lends a hand wherever needed. The office is simply buzzing with activity.  
It seems like Christmas never ends around here, While production is getting Christmas out, the creative department is shifting to everyday cards, creating new designs, creating new lines, and some exciting new product that will be out in the late fall. Stay tuned exciting times ahead for Crown Point Graphics and our customers, and thank you for sending cards.